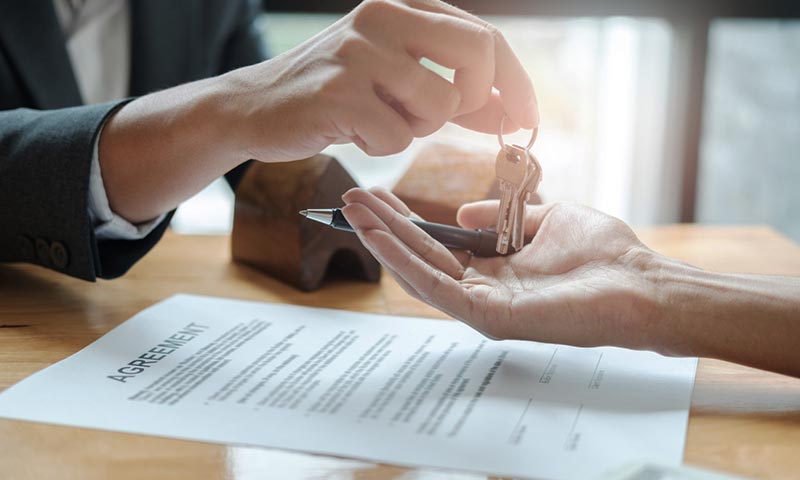 There are different kinds of title deed in Thailand, which are different from the kinds in the West. Whether you're purchasing property in Thailand or you're planning to buy a property in Thailand, it's important to know the differences between these types of deeds. You should also register your superficies and usufruct to make sure that you own your property in its entirety.
Nor Sor Sam
In Thailand, the most common land title is the Nor Sor Sam document, which only confers the right to occupy a piece of land, but does not give actual possession. This document also does not include the boundary of the property, which means that the owner must prove that the land is really theirs by doing a ground survey and verifying with neighbors. Furthermore, a Nor Sor Sam land plot can't be sold or passed down to another person.
In Thailand, the Nor Sor Sam, Transfer of Title Deed is used for agricultural purposes. It enables the government to transfer unused government land for agricultural use to needy families. In some cases, the land can be used for residence as well. However, acquiring this type of title deed is difficult for non-Thais. Moreover, the transfer of land mortgages in Thailand must be done in writing and registered with the Land Department. Furthermore, the Nor Sor Sam is not valid if the buildings built on the land have been completed after the mortgage date. Thus, it is a good idea to register any buildings and other immovable structures on the land with the local Amphur (province).
Chanote
When you purchase land in Thailand, you should acquire a Chanote transfer of title deed to give you full ownership rights of the property. This is considered to be one of the most secure types of title deeds in Thailand. This kind of document is difficult to forge and can serve as proof to government authorities that you are the sole owner of the land. It is also a great way to register any encumbrances or leases against your land.
If you purchase property in Thailand through a Chanote transfer, you should make sure that it is registered on the land registry. Make sure you get a copy of the title deed and the land registration. In some cases, you may have to spend an additional fee to upgrade your title deed. However, the process can take up to a year and can cost you a significant amount of money.
Sor Kor Nung
In Thailand, a Sor Kor Nung is a legal notification of the ownership of land. It gives the owner the right to cultivate the land and to sell it or transfer it to another person. It can also be transferred by inheritance. A Sor Kor Nung can be upgraded to a Nor Sor Sam, a Nor Gor, or a Chanote land title, depending on how it is transferred.
In Thailand, the Land Department issues private use land title deeds. These certificates grant certain rights and can be used to prove ownership to the government authorities. Unlike a normal land title, a Thai land title deed is the only type that gives true ownership to a piece of land. This type of title document is very secure, as Thailand's Land department is striving to cover all land in the country with a title deed.
Possessory right
A possessory right in Thailand is an important element of acquiring legal ownership of a property. Possessory rights are different from tenant rights. To acquire legal ownership of a property, an individual must follow proper procedures. These include paying taxes at the local administrative office.
A possessory right is a legal document that grants the document holder full rights over the land. It is usually issued by the Land Department for a property. The document will contain the exact boundaries of the land. In Thailand, a possessory right is not a legal right to build a structure on the property.
Transfer of Title Deed
1. Signing of Contract
The first thing you should do after deciding to sell or buy the property is to sign the sales agreement with the other party. It is usually made during the first payment or deposit.
2. Source of Funds
The funds used to purchase the property in Thailand must come from abroad and not in Thailand. You need to fill in the form Telegraphic Transfer Form (TTF) specifying the objective of transaction. The funds being transferred must be in foreign currency and then converted into Thai Baht by your bank in Thailand.
3. Foreign Exchange Transaction (FET)
You will need to go to your beneficiary bank in Thailand and request for the Foreign Exchange Transaction form (FET). The Department of Land of Thailand requires this document as evidence that the money used to purchase the property came from abroad.
4. Foreign Quota Certificate and Debt-free Certificate by the Seller
The seller must request in advance to the juristic office of the property to issue the debt-free certificate and foreign quota certificate. Usually this process can take up to 15-20 business days.
5. Transfer of Ownership
Both parties can schedule the transfer date at the Department of Land Office in the district as appeared on the Chanote title deed.
Pro Tip
If you're planning to buy property in Thailand, hiring a Thai property lawyer is important. As a foreign buyer, you're probably unfamiliar with Thai laws and may be unsure of what you're signing and what are the legal processes involved. This is why it's crucial to have a Thai lawyer who understands all the legal process of property transfer in Thailand.